Melike Işıklıoğlu Demirci (Associate)
mdemirci@tekinalp.av.tr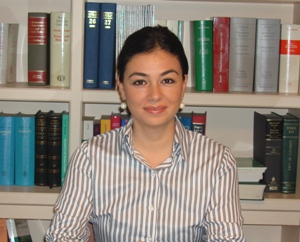 Experience:
Melike has been with Tekinalp Lawyers since 1999. She completed her practical training period under the supervision of Dr. Tekinalp and has been with the firm for eight years.

She specializes in corporate, commercial, and privatization law as well as mergers and acquisitions.
Education:
Istanbul University:
Faculty of Law, 1995-1999
Professional Bodies:
Member of the Istanbul Bar Association, 2001
Languages:
English.