Mehtap Mertol Digili LL.M. (Associate)
mmdigili@tekinalp.av.tr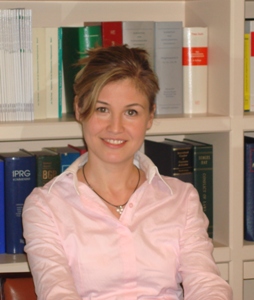 Experience:
Mehtap worked at Tekinalp Lawyers from 1998 to 2002 before attending Amsterdam Law School (ALS). At ALS she studied with selected students from EU member states and was awarded her degree from the EU Business Law Program and her master thesis was on competition law.

Following graduation from ALS, Mehtap worked at Fletcher & Co. in London for one year, gaining experience as an assistant solicitor.

She rejoined the firm in 2005 and specializes in competition and corporate law as well as mergers and acquisitions.
Education:
University of Amsterdam (UvA), Amsterdam Law School: LLM, 2003
Istanbul University: Faculty of Law, 1994-1999
Professional Bodies:
Member of the Istanbul Bar Association, 2000
Languages:
English.